The duty of a nonprofit organization in helping Humanity

The duty of all nonprofit organizations is



helping humanity



in the best possible way.If you join a good NGO with the motive of helping humanity, you can not only develop social skills, but also improve communication skills and interactive skills.This also involves helping women, children, poverty stricken people of the rural area, fighting for their education, and helping to stand in society with their heads held high.

The role of Argobbhawva in helping humanity

Argobbhawva is a social and charitable nongovernmental organization who mainly focuses on eradicating poverty, grief and all other malicious treatments that are meted out to women and children by the male dominating society.They worked united with a number of nongovernmental organizations and human welfare organization in eradicating crimes like rape, beating of women and child labor.They have a steady vision that is driven by passion and motivation as well and they strive to fight for women and children whose rights are not being respected. They also believe that they can change the lives of people who are condemned by poverty and pursue men to respect women from all angles and also allow women to voice their opinions.

Argobbhawva also helps by making a positive change to human being's lives. The human development organization focuses on empowering children and women and helping them do well in life. They also believe in spreading the language of love with a positive outlook and helps develop an optimistic attitude towards life as well.They not only help to devicepublic campaigns, but also perform various programs they also are linked with the Non- governmental organizations that help in funding them in various programs.

Human development

organizations link themselves with the best NGOS like Argobbhawva to make the world a better place to live in for women, children and poverty stricken people all over the world. Social welfare organizations like Argobbhawva have been developed to serve mankind with a vision so that humanity can work well and people can develop a positive attitude towards life.

If you are looking for an organization that follows the motto of helping humanity, then Argobbhawva is the place to be in. Check them out and you would be happy to step into this noble and charitable institution that works for the welfare and betterment of the society and make women and children smile as well.
Powered by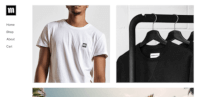 Create your own unique website with customizable templates.